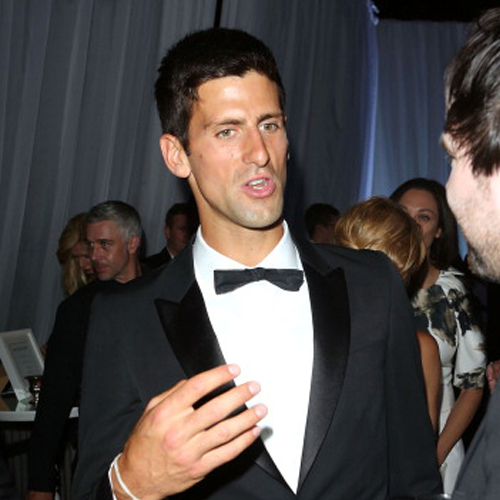 Spanish tennis player Rafael Nadal and Serbian superstar Novak Djokovic overcame tough challenges in their quarterfinals at the Shanghai Masters on Friday to move a step closer to facing each other in the finals.
According to Sport24, top-ranked Nadal saved three set points and finally closed out a 20-minute tiebreak in the first set against Switzerland's Stanislas Wawrinka before winning 7-6 (10), 6-1.
Djokovic, the defending champion, needed nearly 2 1/2 hours to rally past France's Gael Monfils 6-7 (4), 6-2, 6-4, the report said.
Their semifinal opponents had much easier matches as Jo-Wilfried Tsonga defeated Florian Mayer 6-2, 6-3, and Juan Martin del Potro advanced with a 6-3, 6-3 win over Nicolas Almagro, the report added.
Tsonga next plays Djokovic, while del Potro meets Nadal, the report further said.
If Djokovic and Nadal do meet in the final, it would be their 39th professional matchup, and second in as many weeks, according to the report.
Djokovic defeated Nadal last Sunday in the China Open final in Beijing after the Spaniard was assured of retaking the No. 1 ranking from him, the report mentioned.